Welcome to Indian Land Farm...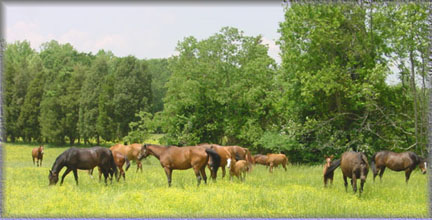 Located just 25 miles south of the Charlotte, NC airport, you will find our pristine European Style facility. Our mission here at Indian Land Farm is to produce Hanoverian foals that are exceptional in conformation, temperament and health at an affordable price for any performance horse enthusiast who might otherwise not be able to afford one of these outstanding Hanoverian horses.
We do not sell horses. We try to match our foals' temperament, size, ability and movement with the owners' needs and in the process make new friends for Indian Land Farms.
If you are in the market to find a great Hanoverian foal, you owe it to yourself to check us out. We also welcome you to get a reference from the American Hanoverian Society. We worked hard to have earned our impeccable reputation.